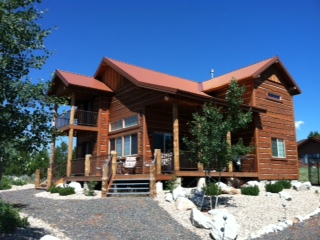 Licensed, Bonded & Insured
Getting to know the client, their desires and dreams
Knowing and experience in every aspect of the industry
Handling every project large or small with the same attention and professionalism
Maintaining a knowledgeable, honest, and hardworking team
Having the competence to bring all of these together for a successful project
Residential, Commercial, Remodels, Additions, Decks…
Your Investment
We realize a home is one of the most important investments you will make.  A custom home is built for the people who live in it.  We will provide exemplary customer service, meticulous planning and daily hands on attention to detail throughout the construction process, making building a home an exciting and enjoyable experience.
Summary
Irish Quality Builders, LLC will provide you with a cost estimate on the dream home or project you plan to construct.  The estimate in clear figures will include line by line items and estimated time of completion.  You are involved throughout the design, estimate and construction process.  Irish Quality Builders will offer suggestions and guidance based on professional knowledge and costs savings to our clients which will make building your home or project much easier and enjoyable.
NO UPFRONT MONEY IS REQURIED to begin a project with us.  We've secured lasting relationships with financial institutes, suppliers, and sub-contractors over the years and are known for paying our bills on time and in full.
Communication
Communication between the builder and homeowner is essential to the success of any project and something we take great pride in accomplishing.  We have the skills and experience to turn your ideas into reality.  When we say custom, we mean it.  Custom doesn't always mean expensive.  It means flexibility to choose your style to build what is truly yours.
Customer Satisfaction
We are an established company who has a reputation for quality.  Our reputation is dedicated to providing the highest quality for your individual budget.  Our homes include incredibly detailed craftsmanship and believe this detail and being "hands on" separates us from our competition.  We are builders who participate in the building process and are on the jobsite working side by side in order to monitor quality and performance to keep our clients informed on the progress of their home.